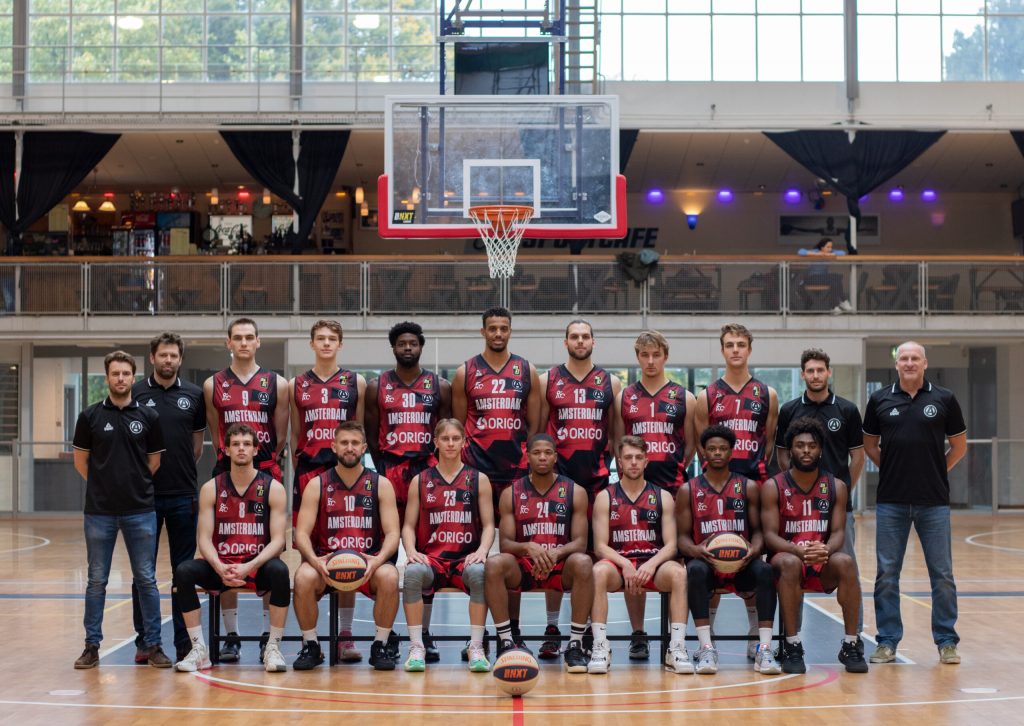 PLAYERS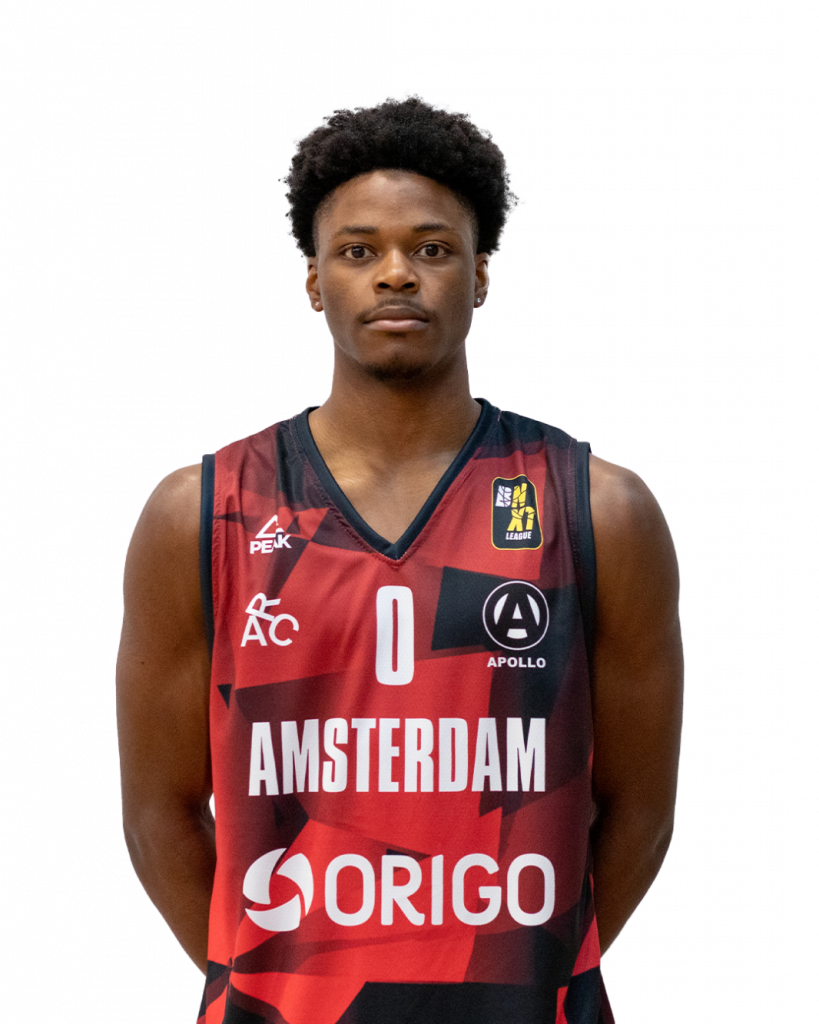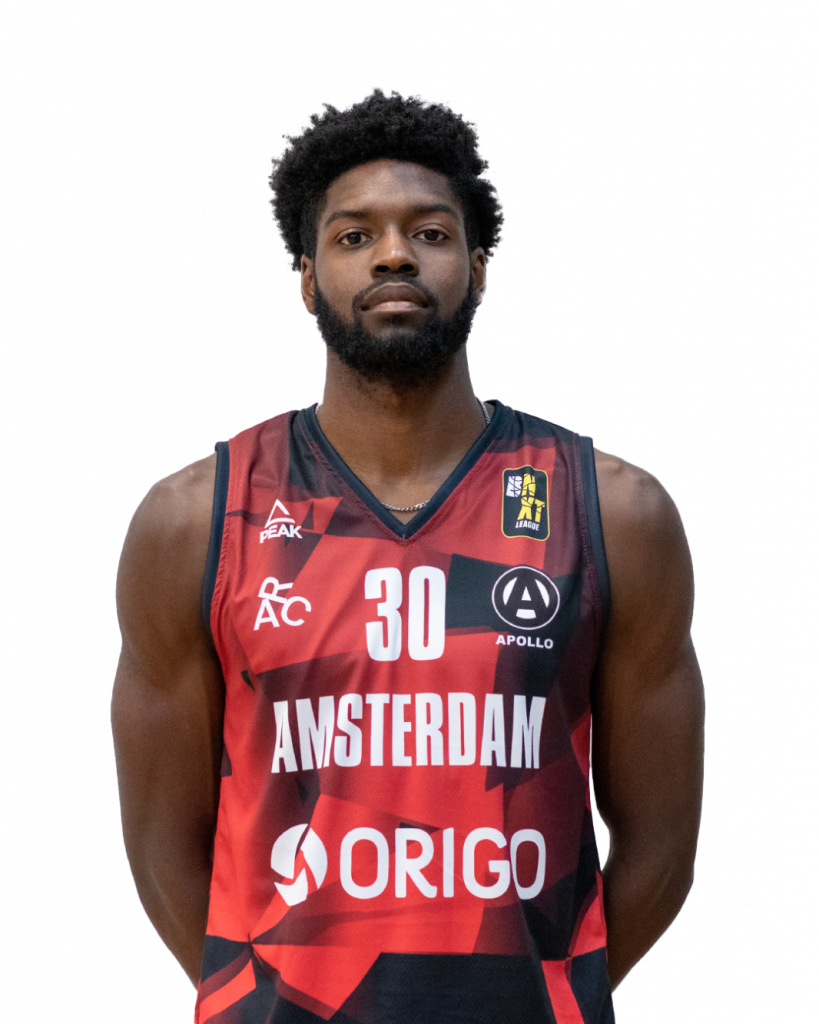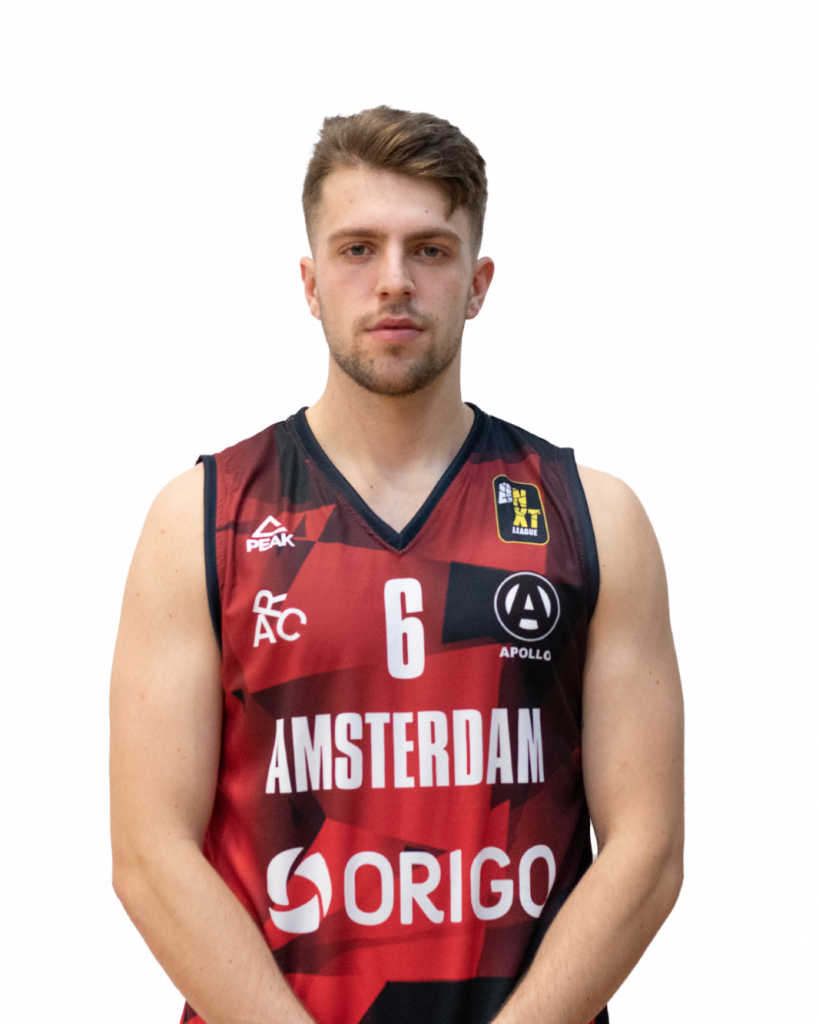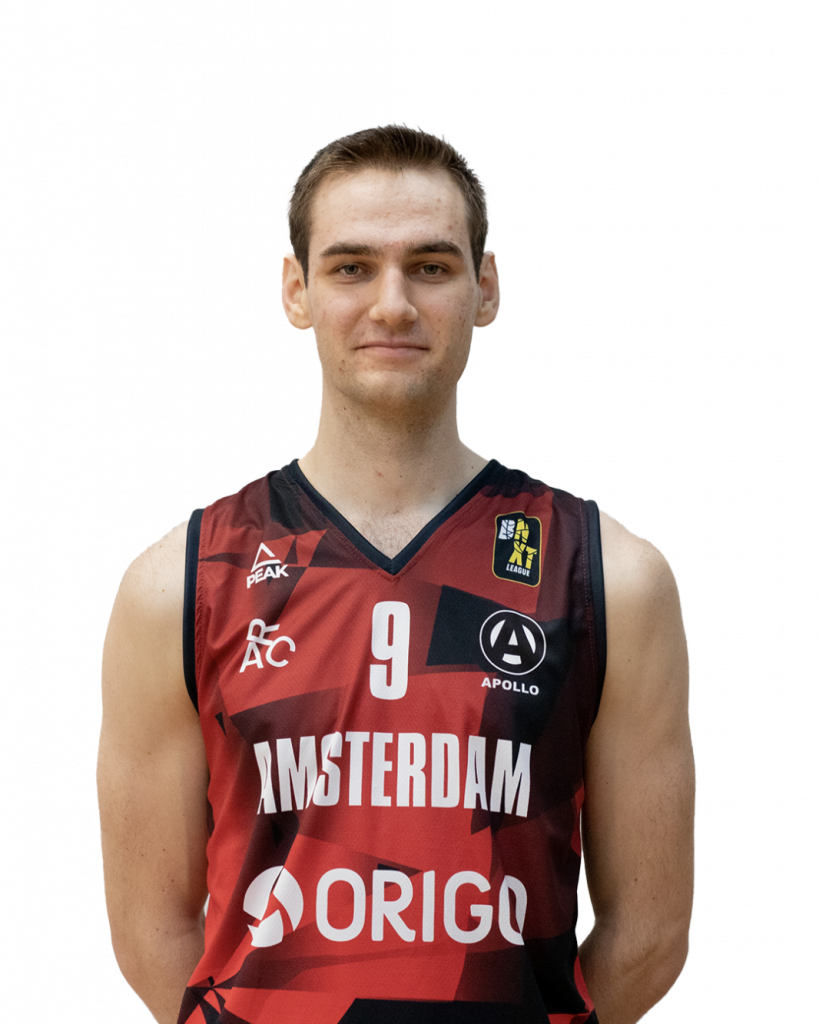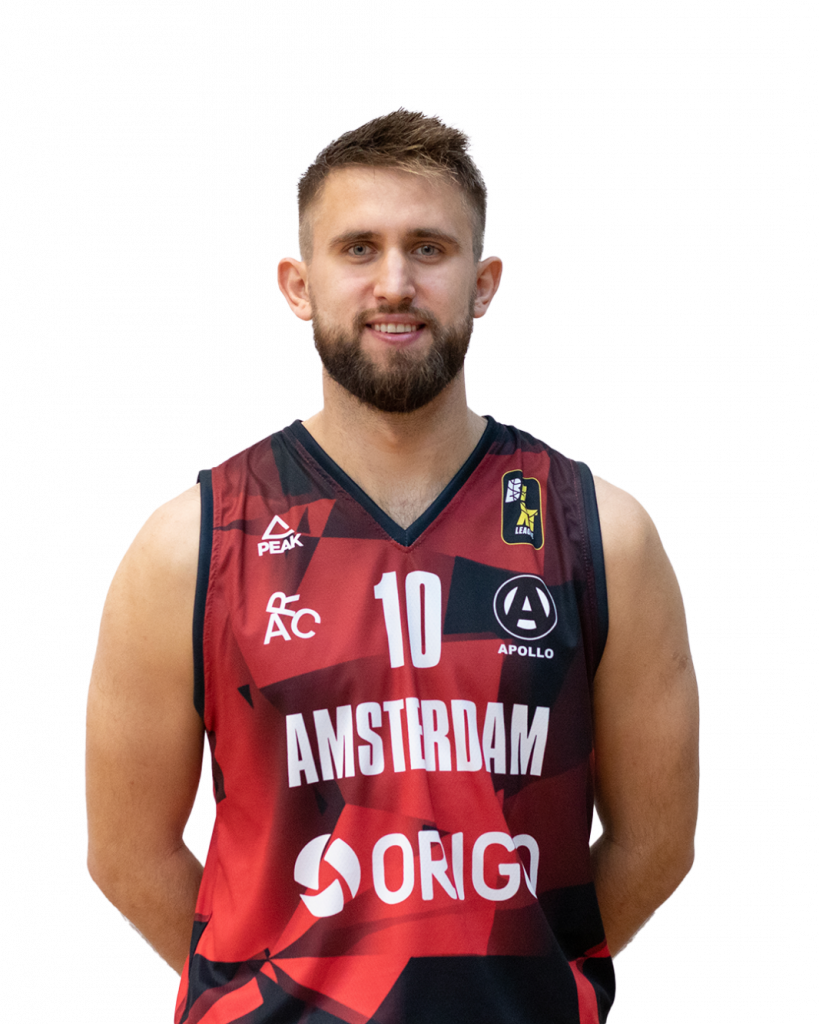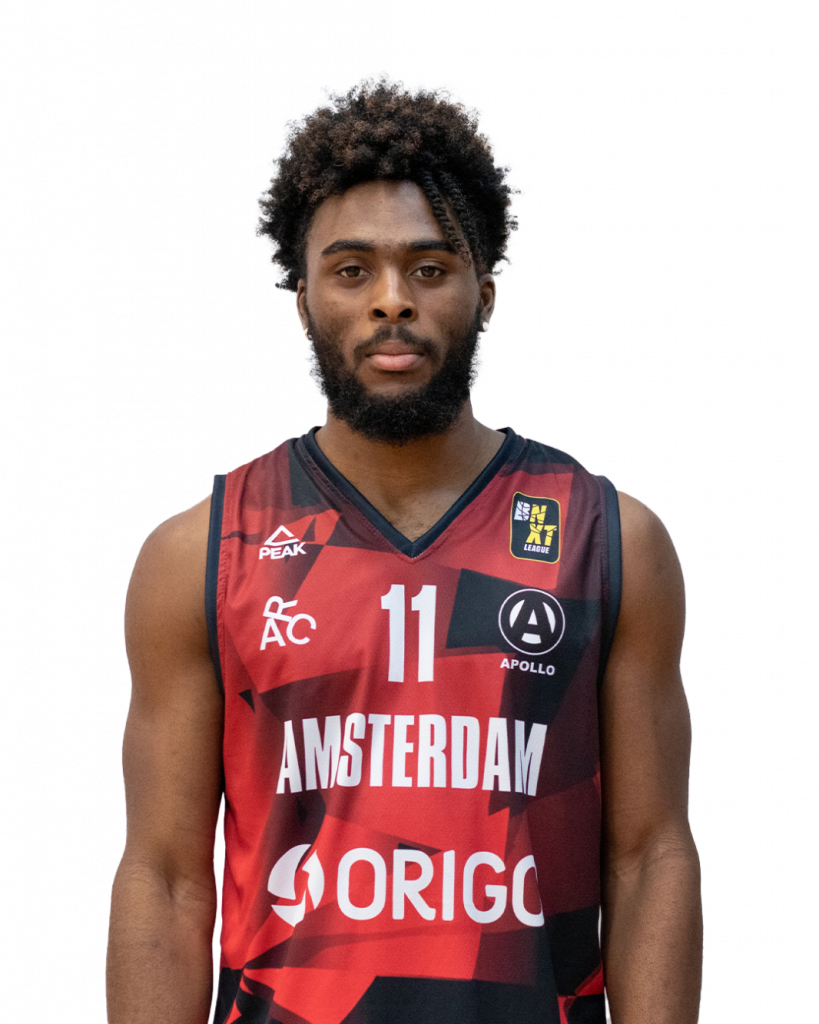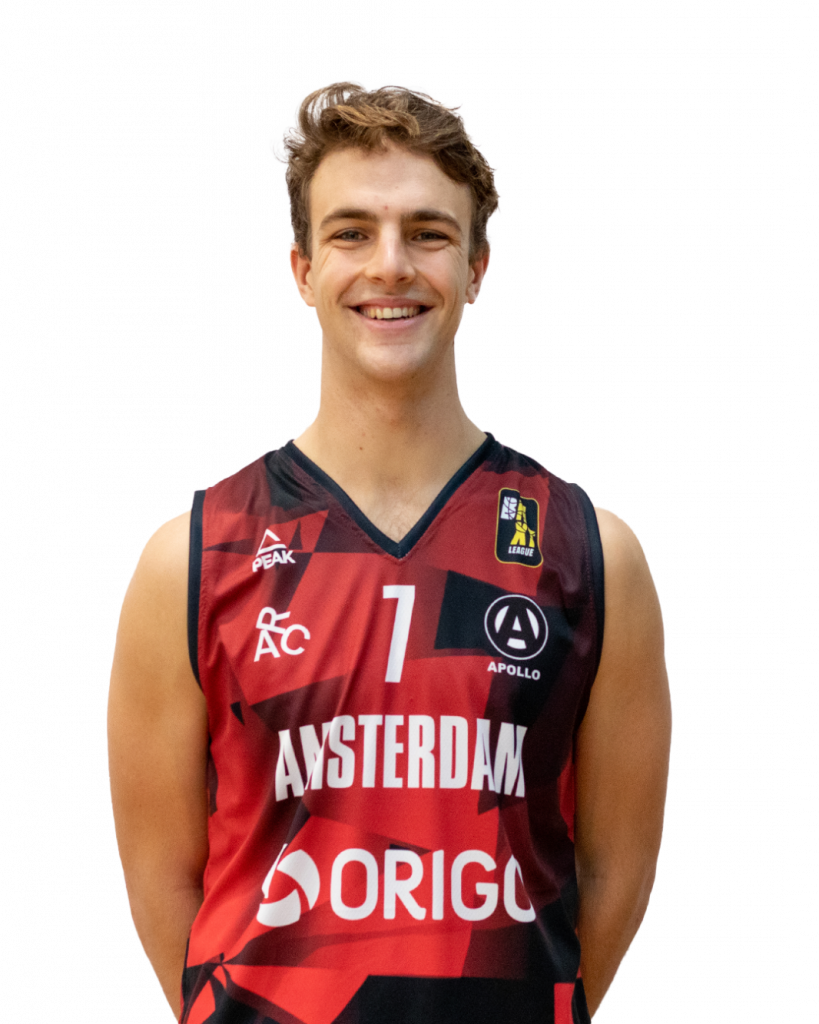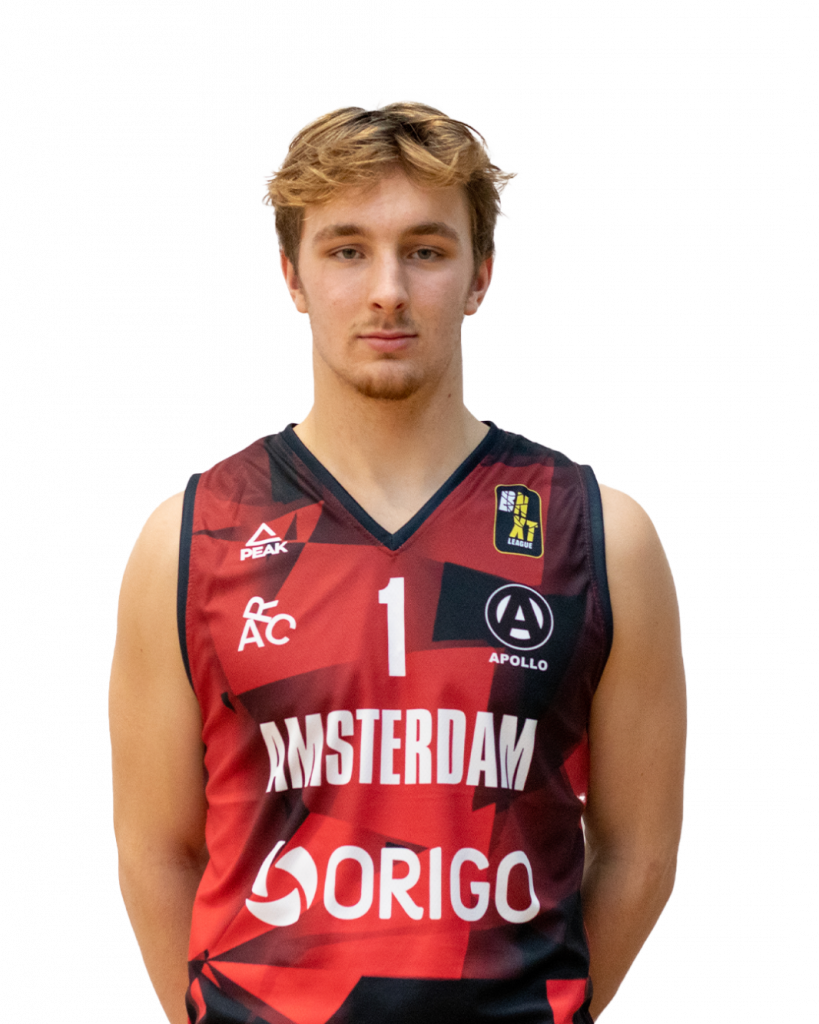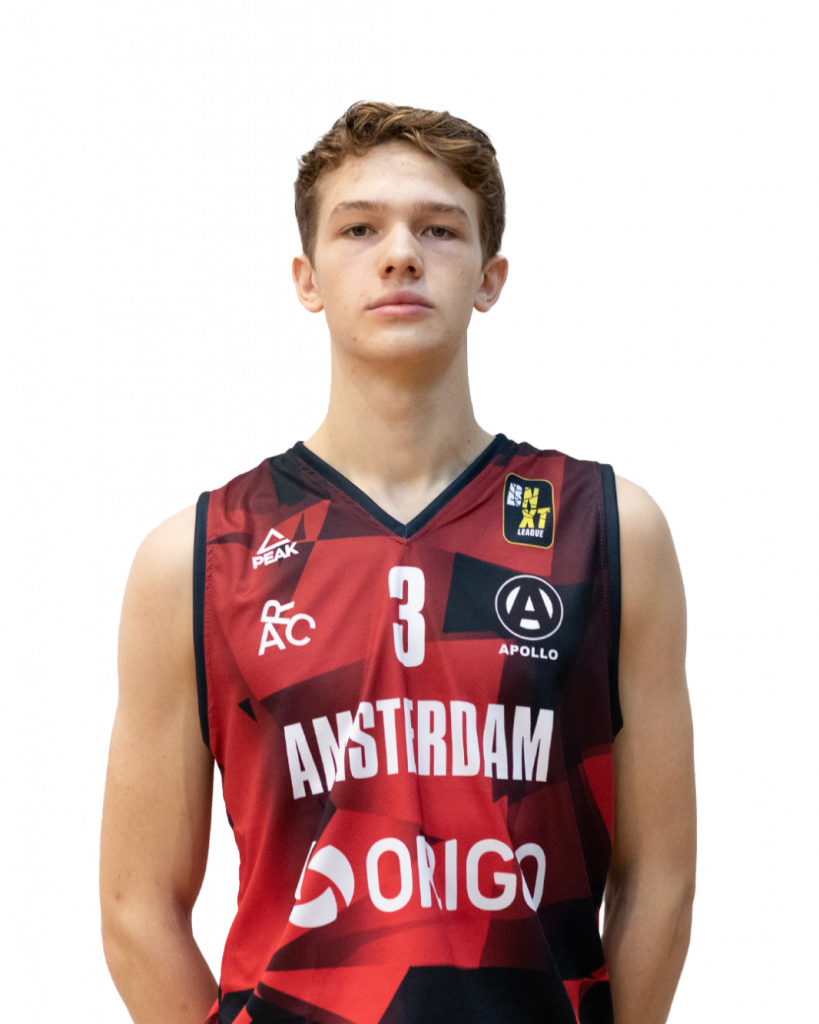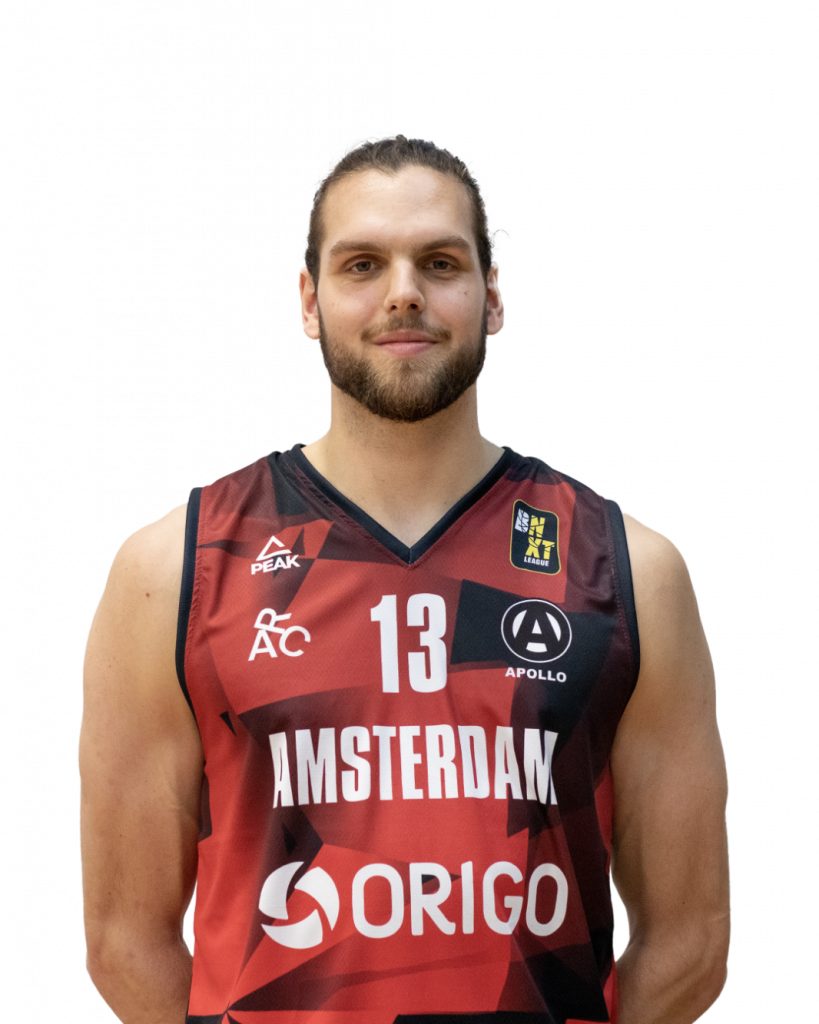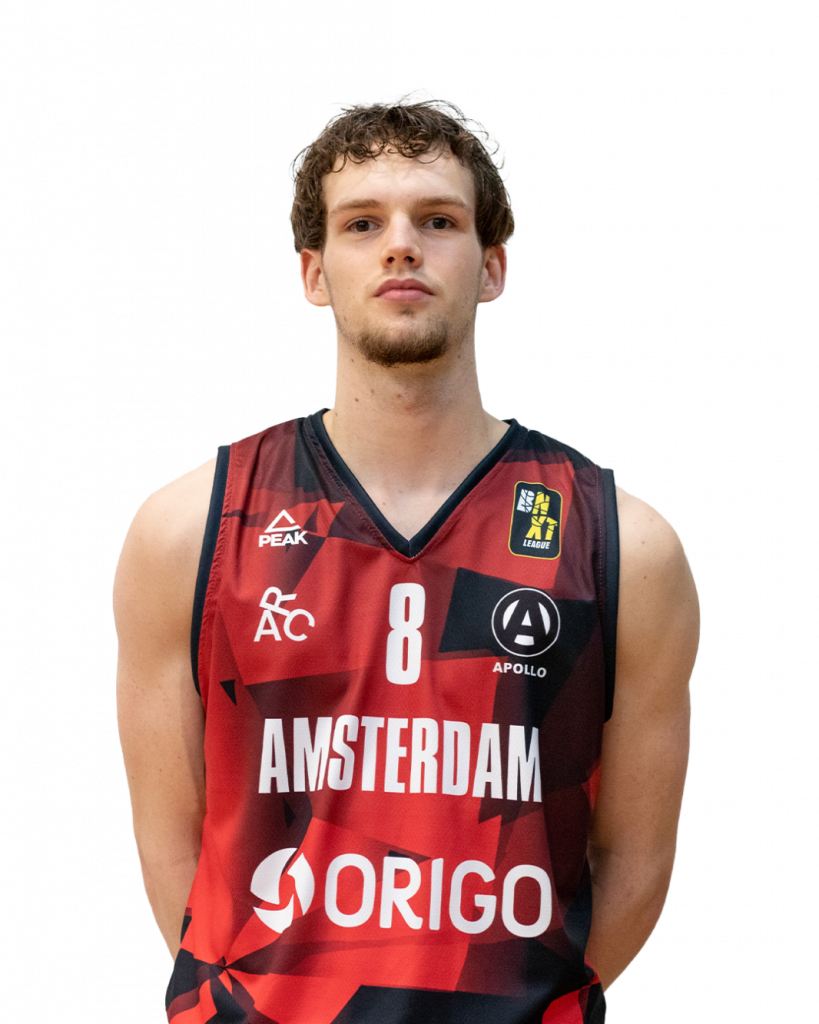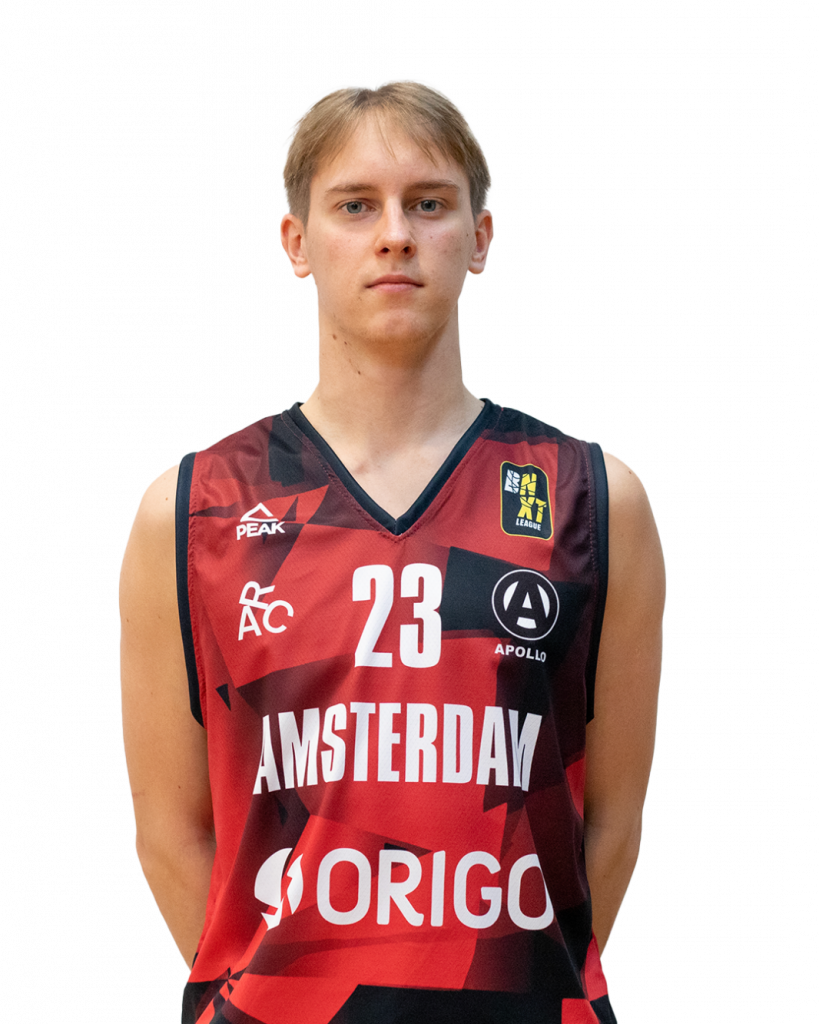 STAFF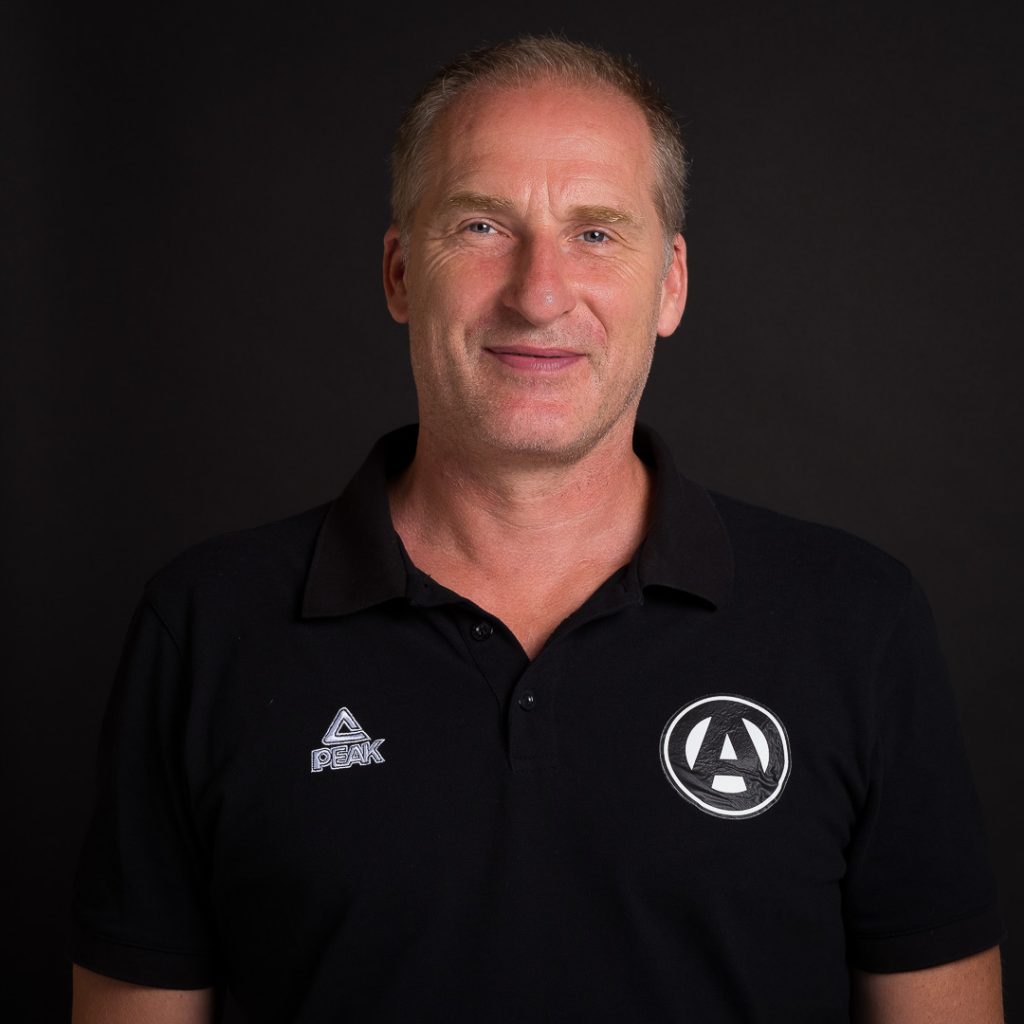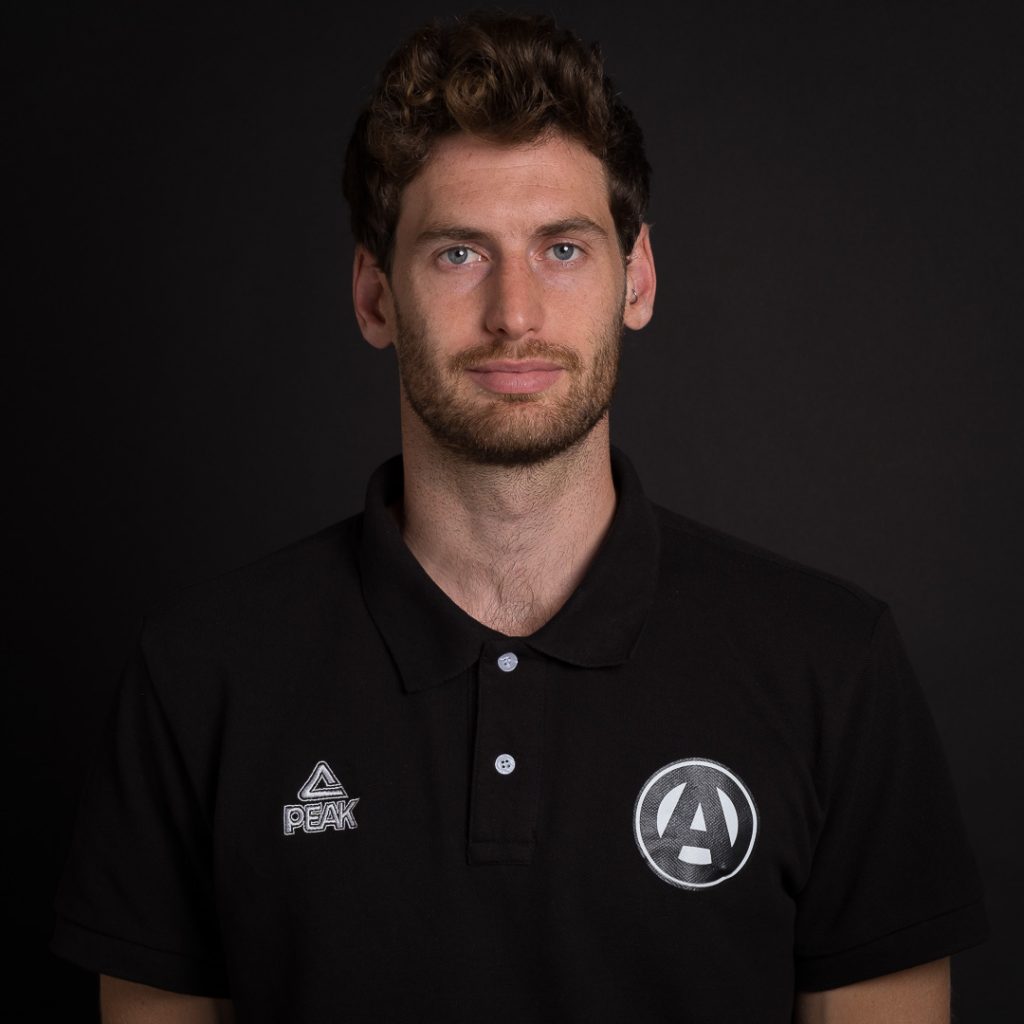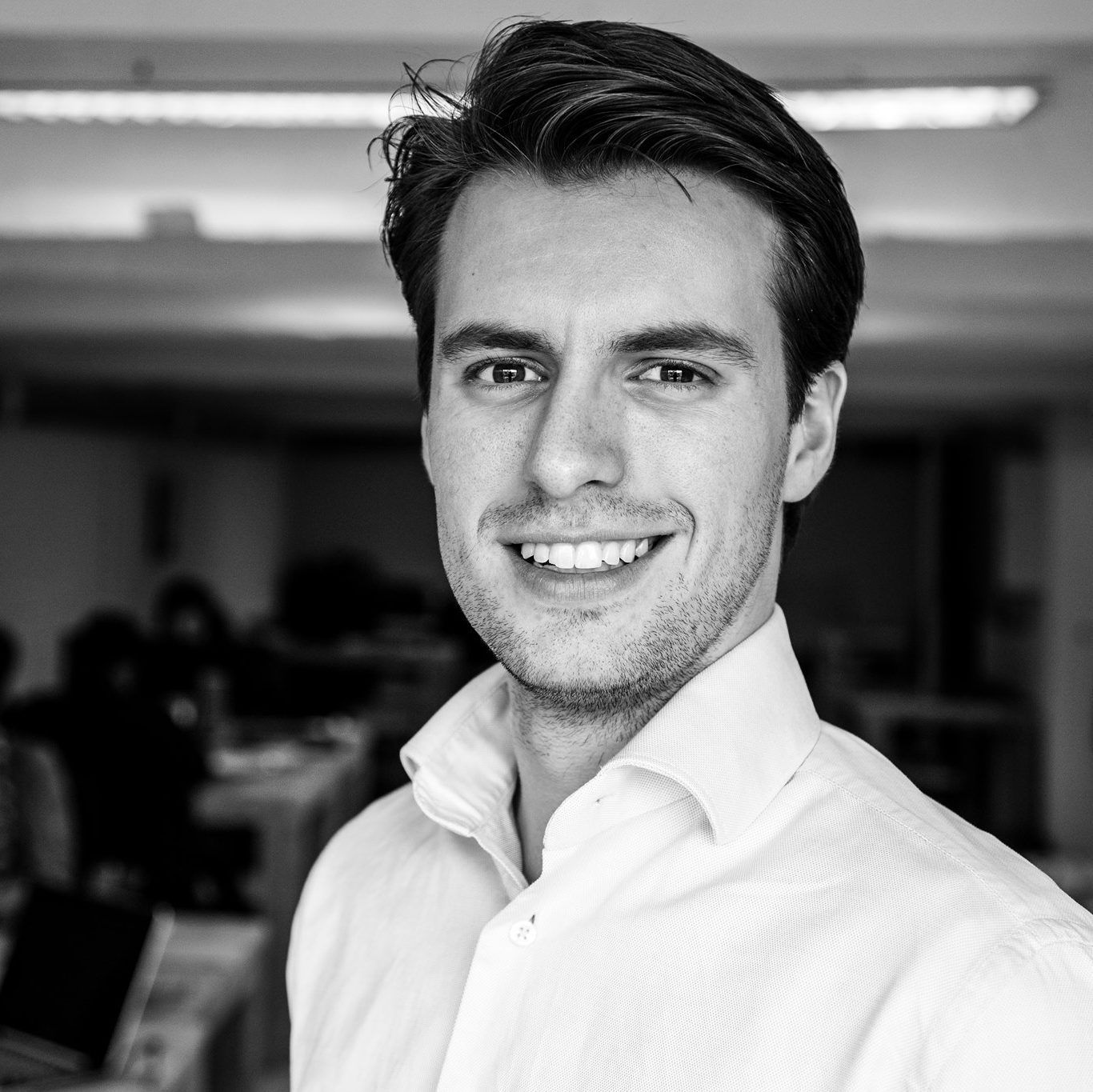 PRO GAMES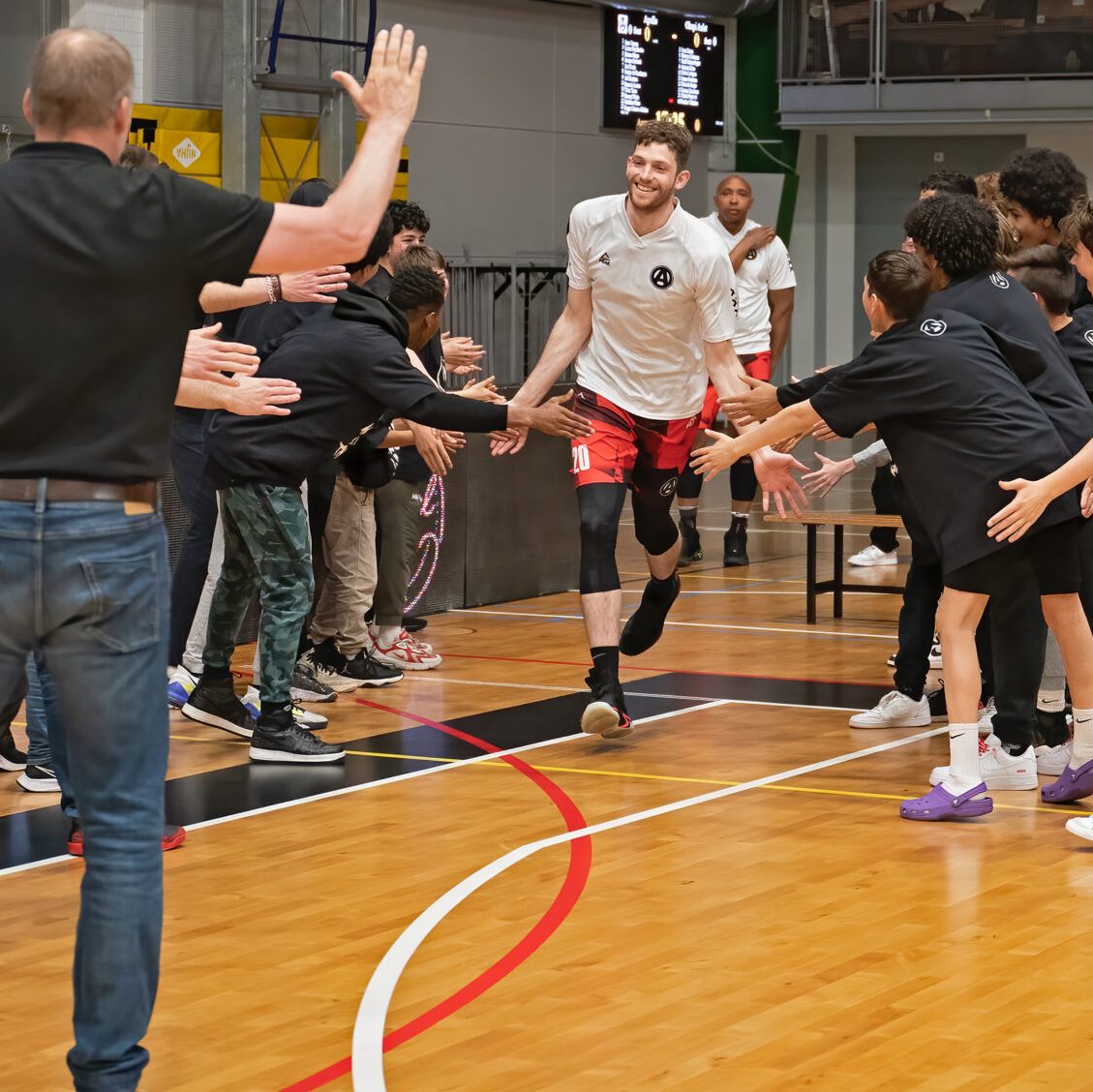 | | | |
| --- | --- | --- |
| Game | Datum & Tijd | Locatie |
| BC APOLLO – Okapi Aalst (H) | 18/03/23 at 15:30 | Apollohal |
| Circus Brussels Basketbal – BC APOLLO (A) | 26/03/23 at 15:00 | Complexe Sportif Neder-Over-Heembeek |
| C APOLLO – Stella Artois Leuven Bears (H) | 29/03/23 at 19:30 | Apollohal |
| BC APOLLO – RSW Liège Basket (H) | 01/04/23 at 15:30 | Apollohal |
| Belfius Mons-Hainaut – BC APOLLO (A) | 08/04/23 at 20:30 | Mons.arena |
| BC APOLLO – Circus Brussels Basketbal (H) | 08/04/23 at 15:30 | Apollohal |
| Stella Artois Leuven Bears – BC APOLLO (A) | 15/04/23 at 20:30 | SportOase |
| BC APOLLO – Belfius Mons-Hainaut (H) | 22/04/23 at 15:30 | Apollohal |
| Okapi Aalst – BC APOLLO (A) | 28/04/23 at 20:30 | T Forum |
PLAYER BIOS
Jaro Abrams
Jaro was born and raised in Amsterdam but lived in Nijmegen last year to play basketball. He has been working at a valet parking service in Schipol for about 3 months now. He is very interested in rap, with his favorites being J Cole, 21 Savage and Drake. Jaro enjoys playing Fortnite, GTA V and NBA2K. His favorite food is pepperoni pizza, but he hates pineapple on pizza. He modeled his game after Russell Westbrook and his aggressiveness and playmaking abilities. Jaro has 2 little brothers and 2 little sisters, making him the oldest of 5. His favorite TV character is Stewie Griffin from Family Guy and would love to go to Greece for a vacation.
Diante Bah
Bah was born in Eastampton, New Jersey and grew up with his little sister. He has a myriad of interests and hobbies. Bah is a nature geek and can often be found behind the camera taking pictures of animals and sunsets. He also enjoys drawing cartoons, landscapes and people. In his free time, he likes to listen to Kanye West or he relaxes by watching Netflix series like Vikings, Queen's Gambit and Game of Thrones. Bah's favorite NBA player is LeBron James, because he admires his leadership, confidence and how he brings people together.
Jacopo Bertotti
Jacopo was born in Florence, Italy, but he grew up his entire life in Amsterdam playing the piano and basketball. Outside of being a basketball player, Jacopo works at a marketing agency and also works with a company that allows underprivileged, young children to participate in basketball clinics. His ideal vacation would be watching Ridiculousness in Thailand while eating a margherita pizza with prosciutto. He modeled his game after Chris Paul and Damian Lillard which has inspired his go-to basketball move, the scoop layup.
Job Kayhan
Job was born in Lelystad and is now studying artificial intelligence at the VU. He likes to walk and play games, but sometimes he just likes to listen to his favorite music artist, Lil B. Job has a hidden talent that not many people know about and that is that he can draw quite well. When it comes to basketball, his favorite NBA team is the Oklahoma City Thunder, and his favorite player is Russell Westbrook. Russell Westbrook has played for the Oklahoma City Thunder and that's also the reason that Job likes this player.
Deividas Kumelis
Deividas was born and raised in Lithuania where he started his passion of basketball, also playing basketball for 1 season in Portugal. He has been coaching kids aged 4 – 18 years old for 5 years now. in 2019, he became a volunteer for the Lithuanian military. When he was 17 years old, he won a competition in his home country which brought him to Houston, Texas where he was coached by Kobe Bryant and played for his team against LeBron James and his team. Deividas has a passion for sports and is an avid tennis player, who admires Roger Federer. His favorite basketball move is the spin move.
Kester Ofoegbu
He grew up in Los Angeles where he lived his whole life with his brother and 2 sisters. He first played football, but fell in love with basketball at the age of 6 after being coached by his best friend's dad. He moved to North Carolina to attend Carolina University before coming to Amsterdam to start his professional basketball career. In his free time, Kester likes to play piano, roller-skate, learn new languages and watch Breaking Bad. His favorite music artist is Young Thug which he loves to listen to with a bowl of Mike and Ikes or some mac and cheese. He modeled his game after Kobe Bryant and Jaylen Brown, but his favorite team and player are the Milwaukee Bucks and Giannis Antetokounmpo.
Stef Poels
Stef was born and raised in Utrecht, but currently lives in Amsterdam where he is studying to become a doctor. He enjoys watching Jayson Tatum and Nikola Jokic; however, he modeled his game after a mix of Klay Thompson and Luka Doncic, with his go-to move being a catch and shoot 3 pointer. He loves listening to Kendrick Lamar and playing FIFA or Call of Duty with his friends. Stef praises Bill Russell for his impact on social justice and his winning mentality. His favorite TV show character is Alfie Solomons from Peaky Blinders. His favorite meal would be his mother's homemade tomato soup. His hidden talent is that he played the saxophone and is very good at studying. He would love to snowboard in the Rocky Mountains or go to the beautiful beaches of Brazil for a vacation.
Joost Poels
Joost was born and raised in Utrecht his whole life. In 2017, he went to Boston for a year where he got to see prime Isaiah Thomas. Boston is also where he started taking basketball more seriously. He enjoys listening to J Cole and playing rocket league with his friends. He loves Mexican food, specifically burritos with extra guacamole and garlic sauce. His favorite TV character is Luffy from One Piece. Joost's hidden talent is he can solve a rubix cube. He modeled his game after Luka Doncic, using fakes and step throughs like Doncic. He would love to spend a whole winter in Alaska and then go to the Galapagos Island for the summer.
Jibbe Sicking
Jibbe was born and raised his entire life in Amsterdam, always playing at Apollo. He is currently in a gap year but is planning to start studying law next year. His favorite NBA player is Nikola Jovic, who he also modeled his game after. During his time off the basketball court, Jibbe enjoys snacking on Natural Flavored Lays while watching sitcoms like How I Met Your Mother and Brooklyn 99. He is entertained by playing Warzone and would like to go back to Madrid for a vacation with his friends.
Mees Van't Hoff
Mees grew up in a small village near Hoorn. Besides basketball, he works in a gym and is working towards becoming a personal trainer. Mees' hidden talent is that he can play chess quite well. He enjoys walking and likes to watch Lord of the Rings. Mees doesn't really have a favorite NBA team but loves Giannis Antetokounmpo. He admires his work ethic on the court and humbleness off the court. Mees' go-to move would be a baseline jumper.
Sam Vianen
Sam was born and raised in Nieuwegein along with his older brother who has been a big role model for Sam. He played for Apollo as a youth player, and has returned after playing 2 years in Den Bosch and is now starting his own fitness clothing company where he creates the designs himself. Sam admires Derrick Rose with his explosiveness and mentality, leading to his favorite team being the Chicago Bulls. He enjoys songwriting and rapping with his favorite music artist being Dave. His favorite TV show characters are Joey and Chandler from Friends. Sam enjoys playing GTA V and FIFA and likes to snack on anything sweet. His ideal vacation spot would be surrounded by nature, preferably somewhere in Africa.
Saulius Grigas
Besides being seen on the court, Saulius is also studying Biomedical Science at VU. In his spare time, Saulius listens to Mac Miller or plays video games, but he also enjoys being in nature. He likes to go fishing or go on a walk in the city. As a snack, he likes to eat pancakes with bananas on top. Saulius has one NBA player who he looks up to and that is Stephen Curry. The way he plays the game, his mentality and his work ethic are what Saulius likes about him. The Golden State Warriors are of course Saulius' favorite NBA team.